I was very happy: I had graduated a few weeks before and I had already found a job. I had just finished the interview and I had already been hired… yes, in my village pharmacy! ORBITAL-ITN was a pleasant option that arrived at the last moment.
I had just spent a few months in a research lab at the University of Hertfordshire in the UK and I just couldn't see myself without a white coat (I'm referring to the lab coat of course)!
Between desperate e-mail requests to professors from all over the world and interviews with researchers from my faculty in Italy for possible places for a doctorate, I considered joining ORBITAL-ITN. After a couple of interviews with my current supervisors, here I am, a full-fledged Early Stage Researcher! I was so glad, I can't say the same about the head of the pharmacy who had contracted me.
Moving to Madrid
---
Madrid welcomed me very well, the city is truly beautiful. I don't miss Italy too much, the two cultures are similar and it was very easy to settle in. A little less easy was to bear the heat in sunny summer afternoons, but I'll get used to that too. Learning Spanish was also easier than expected, wandering around the various offices and secretariats for paperwork in the first few weeks a little less fun. I didn't even get to finish the lab induction that I was forced to stay at home due to Covid-19 lockdown. It was all very strange: a weird situation, in a new and still unfamiliar place, which I however took advantage of to complete my literature review and to take part in several meetings and webinars. I got to virtually meet the other ESRs: we shared our feelings, our fears, and we strengthened each other.
In June, the infections decreased, and I was allowed to come back to work in the laboratory. Since then, time flew so fast that I still don't believe it has already been a year since I joined
this consortium. Here in Madrid I feel at home, the people I met and my colleagues in the laboratory make me feel at home, and I couldn't be happier with the choice I made just over a year ago. My project aims to develop and formulate nano- and microtechnologies to treat diseases affecting the back of the eye. Especially thanks to the meetings with patients suffering from glaucoma and age-related macular degeneration among others, I realized how important their health is. Their eyes filled with hope as they saw those researchers who in the future could invent systems that could improve their condition. I write all this a few days after participating and presenting my research at the "Month 18 Meeting": on this occasion Margaret Critchley's speech particularly marked me. Her telling about her "new normal" and what she had to go through after being diagnosed with AMD strengthened my duty to help her and people like her who see life in different shades even more.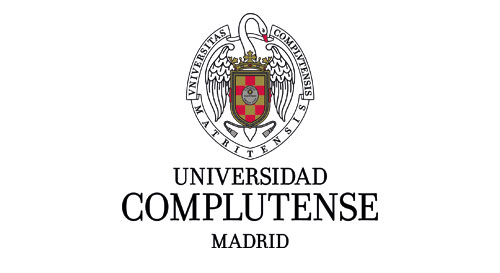 For the first stage of my PhD, I am committed in Complutense University of Madrid. Here my purpose is the elaboration of microspheres loaded with neuroprotective agents. I like to think that making the particles is like making a cake. What I'm doing now is "optimize" the recipe for this dessert to make it as tasty as possible. I am currently doing my best to increase the encapsulated quantity of one of my "active ingredients": as if the chocolate chips I had inserted disappear into thin air after baking in the oven. And this is also the beauty of research, I'm sure I will be able to find a solution to prepare better and better microspheres.
Although a year has already passed (which has literally flown by), I feel that my journey with ORBITAL-ITN has just begun. There are at least two more years of trainings and meetings, in which to learn and get to know new aspects of this area. I still have to face my secondments, periods in which I will meet new people, I will have the opportunity to measure myself in new realities and in which I will certainly deepen my knowledge. I can't wait for it!